Harry P. Leu Gardens
For a change of scene from the well known theme parks in Orlando, do visit the Leu Gardens. On the recommendations of a SouthWest Airlines magazine, Spirit, we recently visited the Harry P.Leu Gardens in Orlando, Florida, USA.
There is ample parking. Large trees grace the beautiful lawns leading to the Garden Welcome Center. Comfortable wooden rocking chairs amongst pots of beautiful flowers on the verandah, beckoned us to just sit and enjoy the serene setting.
The 50 acre Leu Gardens and historical home was donated to the city of Orlando in 1961, by Mr. Harry P. Leu and his wife Mary Jane. The couple traveled extensively and collected plants from many parts of the world. For a full description, directions and visiting times, check out the website for Leu Gardens
Each Garden is designed to inspire visitors to appreciate and understand the value of plants in our everyday life. On the property is the Leu House Museum, the home that the Leu's occupied. Docents offer tours & a history of the home. Here are pictures of just a few of the beautiful plants & scenes we enjoyed at the gardens.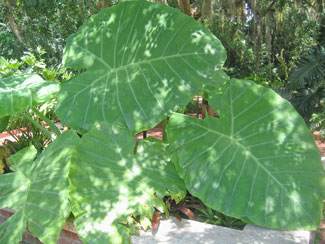 Huge foliage in the shade garden, probably a variety of the Yam plants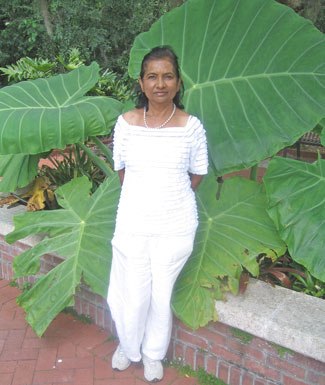 My standing in front of the leaves, gives a better perspective of the size of the leaves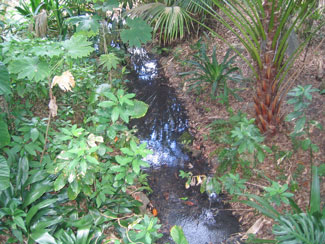 A part of the Palms Garden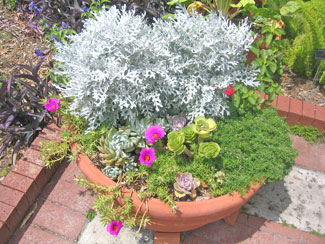 Lovely mix of plants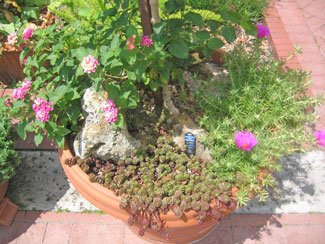 Another beautiful flower pot with an interesting variety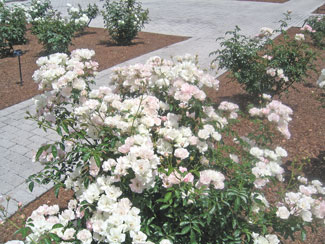 Scented Roses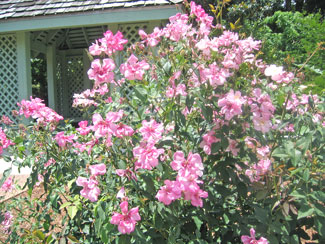 Lovely Pink Roses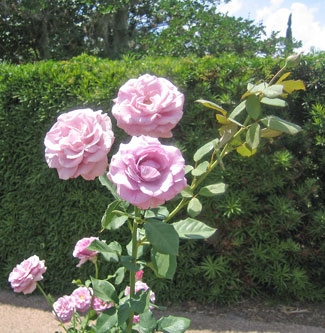 Roses with a hint of lilac color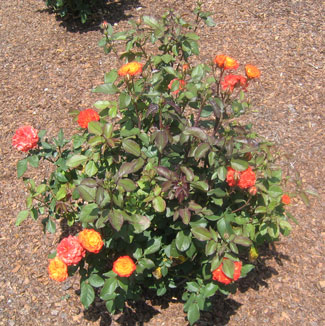 Burnished Orange Roses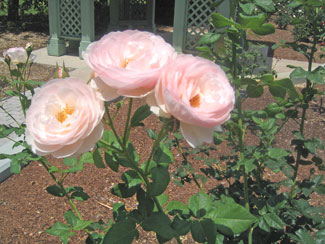 Beautiful delicate, pink Roses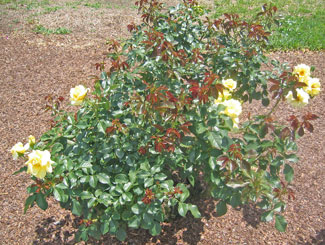 Yellow Roses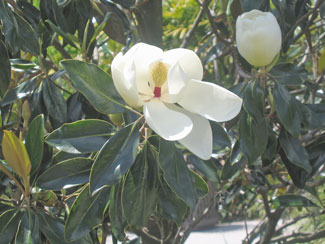 Manificent Magnolia Trees with Huge White Flowers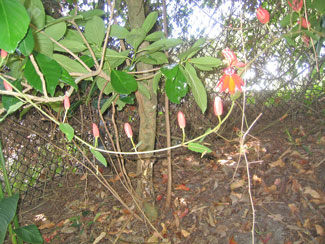 A beautiful blooming creeper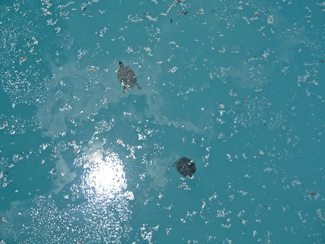 Turtles swam alongside fish in the Lake, at the edge of the Park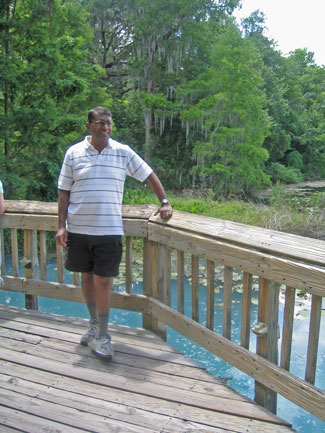 A viewing deck overlooking the Lake, at the edge of the park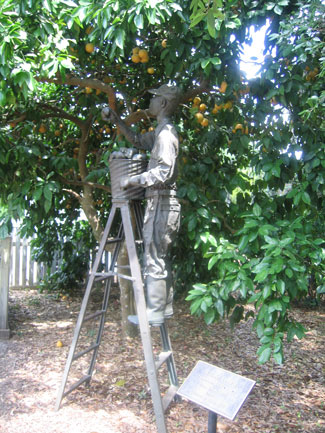 A scupture of a man picking oranges in the Orange Grove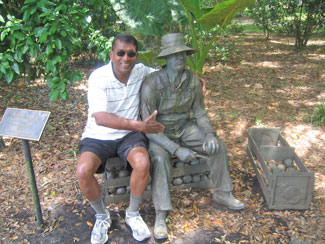 Seated in the Orange Grove. The harvested oranges are sent to the local food bank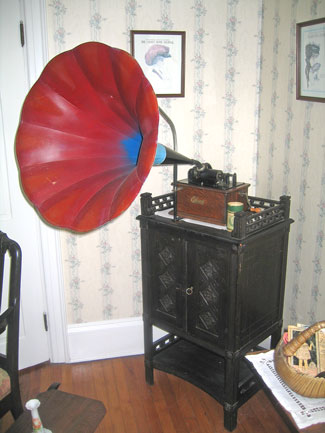 A Gramaphone, an exhibit in the house museum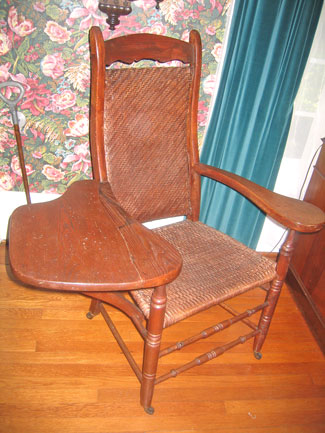 A chair in the Museum House
These pictures reflect just a small sample of the beauty of these gardens. The gardens can be explored within in an hour-several hours. There are 40 different plant collections throughout the gardens, such as the Rose Garden, the Citrus Grove, the Herb Garden, Camellias,(the 3rd. largest collection in the country), Palms, Cycads, & Bamboo, amongst many others.
The gardens are located at 1920 North Forest Avenue, Orlando, Florida USA 32803. The telephone number is: 407-246-2620.
For a full description, directions and visiting times, check out the website for Leu Gardens. The garden also has a large, store. Unfortunately we did not browse the store. These beautiful surroundings are also rented for events such as weddings.
Share your travel experiences with me, Nirmala, via email at:
pather@qualitylivingstyles.com
You can also reach me via The Contact Form.
Now quickly and easily navigate to your next destination.