Nazeem takes us on Karamat, visits to several shrines in Cape Town, dedicated to brave leaders who nurtured the faith of Islam. Many where banished from their homelands and came to the Cape Colony, as prisoners, in chains and shackles. Despite their struggles in a foreign land, many were supportive to the slave population of the 1600 and beyond. They inspired them with teachings from the Holy Scriptures and a following was born.
Read about Nazeem's interesting description of, Karamat: Visits to the Shrines, as well as interesting history on how Islam was introduced to South Africa. Here is an extract of one of the pages of this interesting journal.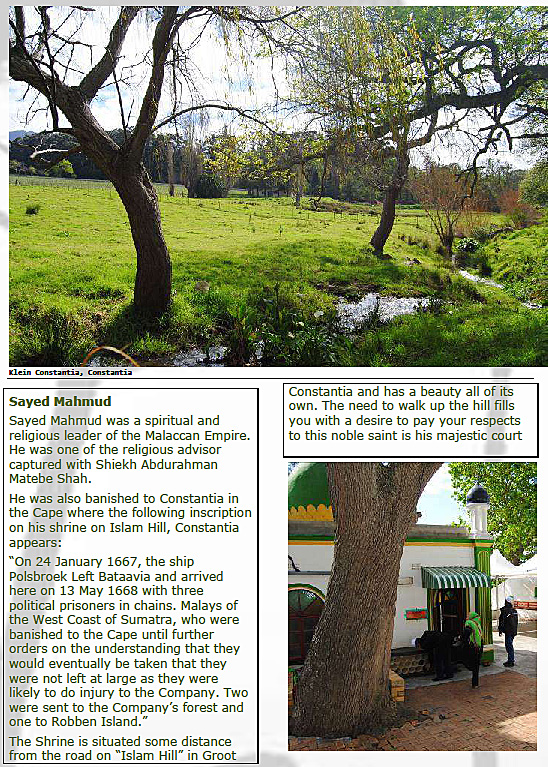 Share your travel experiences with me, Nirmala, via email at:
pather@qualitylivingstyles.com
You can also reach me via The Contact Form.
Please note: Please remember to include your email address when you use the contact form. I have no other way to respond to you if your email address is not included.
Now quickly and easily navigate to your next destination.